I recently checked out the Calgary Renovation Show on a Friday afternoon to see what kind of fun new trends or companies I could find. To my surprise, I ended up spending 4 hours there!
I was so impressed with the speakers on the Main Stage from Sleep Country, who talked about mattress-buying. Did you know, that North America is the only continent using spring mattresses. All others use foam mattresses.
And of course, our very own Canadian HGTV star Sarah Richardson, who was not shy about sharing her likes and dislikes on coming trends.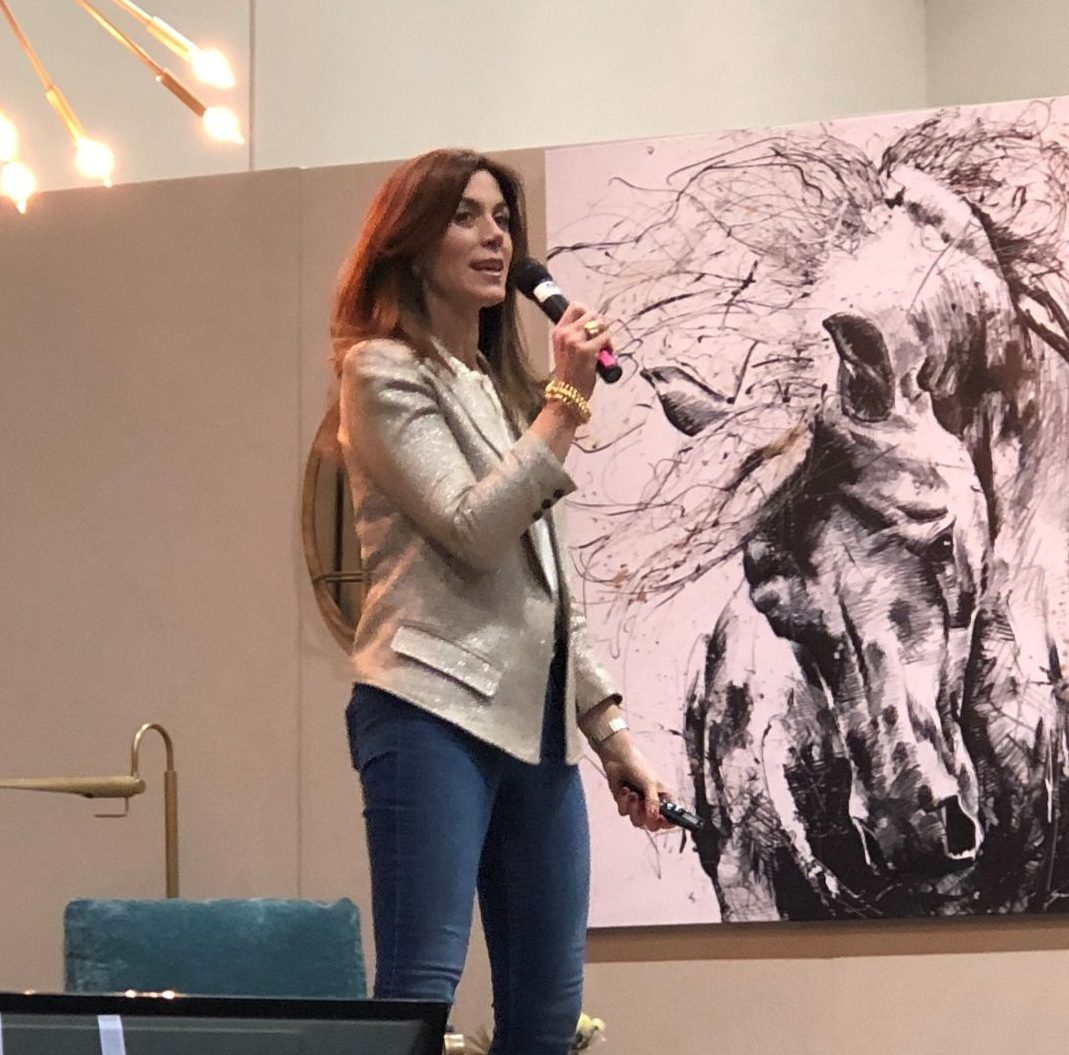 Normally, I leave my favourite find for last, but I can't wait to show you a photo of this kitchen! This kitchen has great colours and is all rage! I love the live edge island. WOW!
Marvel cabinetry uses the latest technology and can put words of your choice on the cabinets. The ideas are endless.
The Renovation Home Kitchen by Marvel Kitchens also had a beautiful blue kitchen. You will see many kitchens in color trending this year.
Here are a few more of my favourite design inspirations from the Calgary Home Renovation Show:
Deep moody wall colours like this one in the Renovation Home by Rosalyn Lazaruk from Wicket Blue Interiors.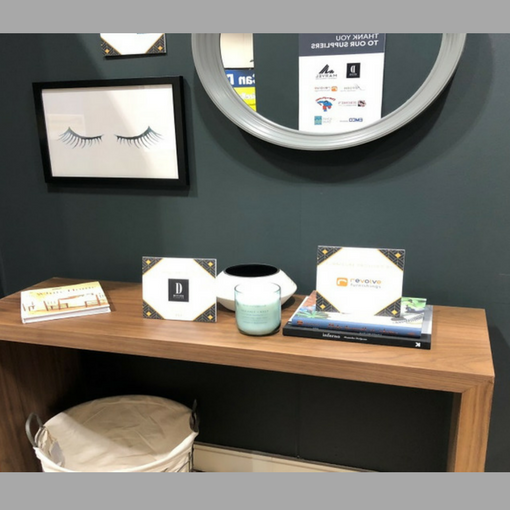 Moonless Sky 8333 by Cloverdale Paint
And this wall colour in the DIY corner by GOIO Interiors and Rust-oleum.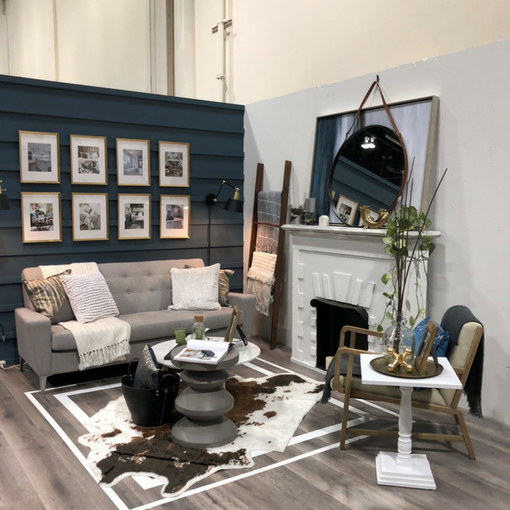 CA203 Deep Water by Cloverdale Paint
Patterned Carpet by KANE Carpet sold at Floors on Crowfoot. So fun!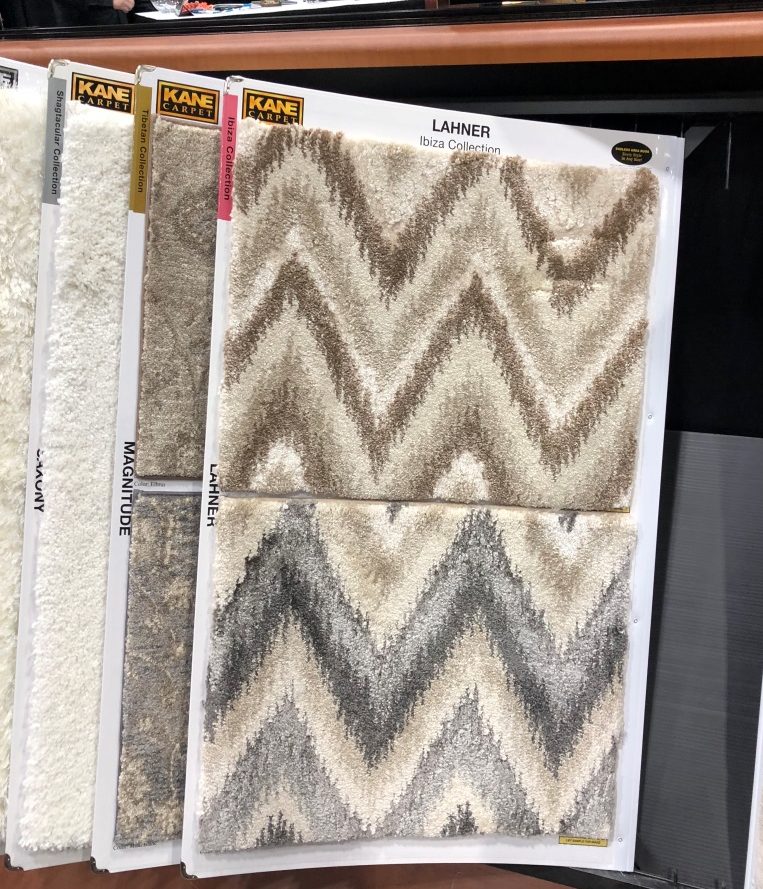 Incredible movement found in the beautiful granite or the quartz.
Picture this on your island top!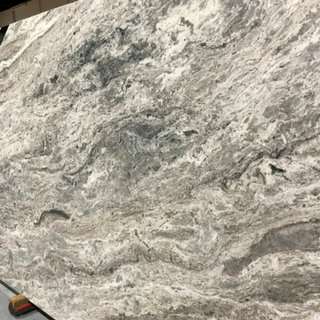 Or for a modern kitchen island….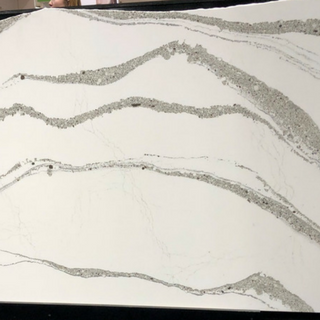 And the ones with glitter in them….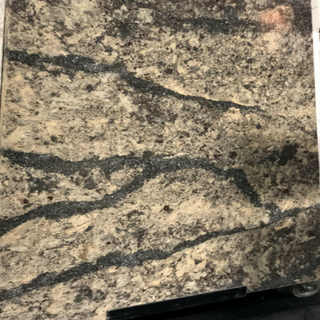 And lastly, beautiful new metal finishes for faucets.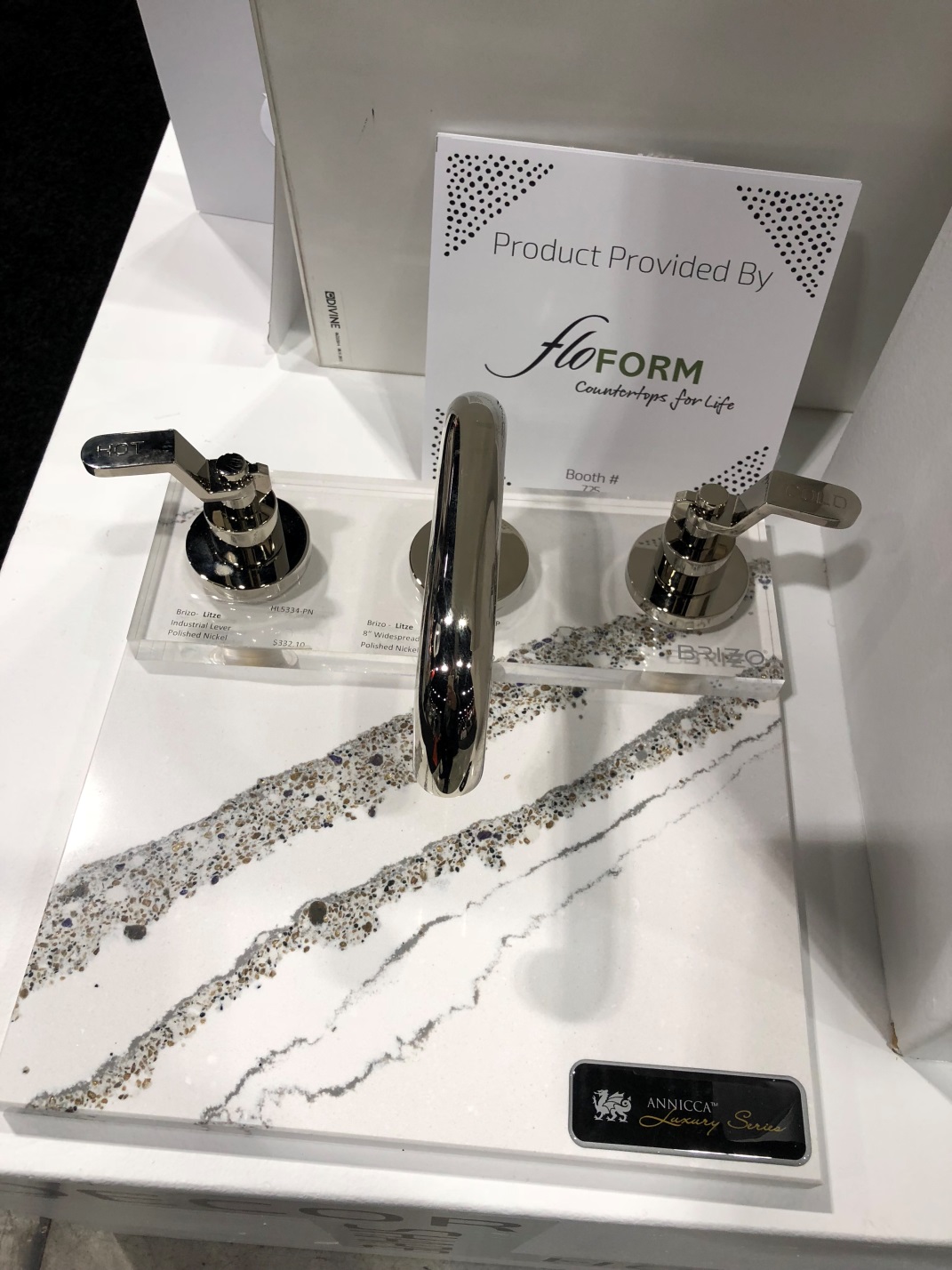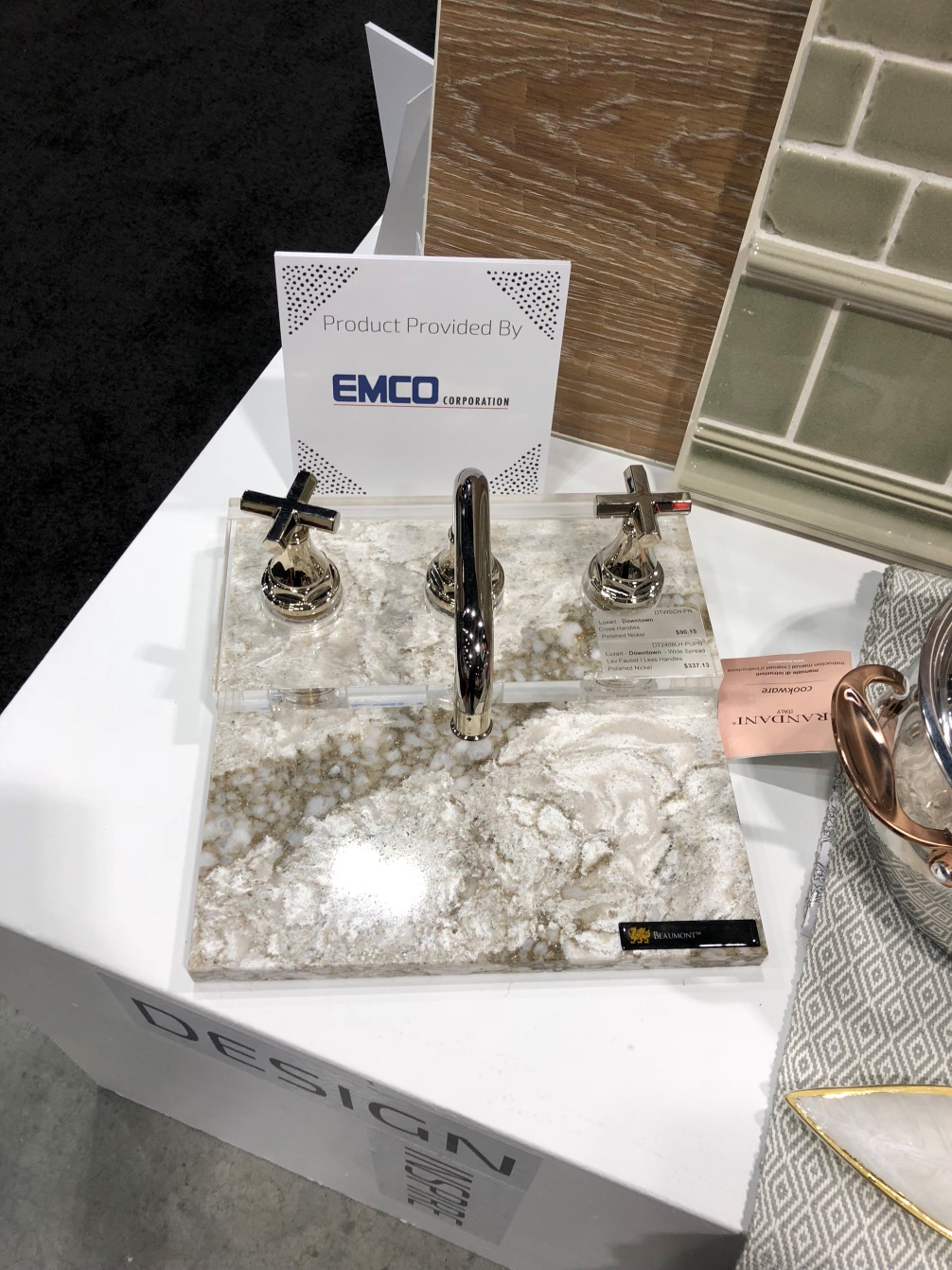 Needless to say it was a successful day at the Calgary Reno Show 2018!
I look forward to next year.