"Rachel and her team at Diversa Designs Home Staging made a great contribution to the sale of my condo in a tough real estate market.  From recommending a paint colour to her imaginative décor and seamless execution, her services definitely contributed to the high number of showings that resulted in a full price offer within 3 days.  I would highly recommend Rachel and Diversa Designs." Cathy
Rachel listened…I LOVE IT!
Thank you, thank you, thank you!!! How hard can it be to pick a colour? Why would I pay someone to tell me what I like? Well……. I always thought that I had good taste in decor and colours but after a few 'mishaps' with what I thought would work, I became afraid to commit to changing the colours on my walls. I knew, like before, I would have to live with it for at least 5 years!!! (10 if my husband had his way) I decided to enlist the help of Rachel from Diversa Designs for a colour consultation. She is truly amazing. What my eye was drawn to was definitely not the right choice. I don't see the undertones and all the other factors that I should take into account and would never have thought of. Rachel listened to what I liked and looked at the 'overall' picture and I ended up with the colours and the 'feel' that I LOVE! It's the subtle changes that I would never have been able to see on my own! Thank you Rachel (and my husband thanks you too )
D. – Calgary, AB
Rachel is absolutely wonderful to work with!
"Rachel is absolutely wonderful to work with. Her design knowledge on staging our house sold our house within a few days of being on the market (during a time when selling a house was not easy to do). I hesitated at the suggestion of hiring a designer/stager at first due to the cost, but in the end she saved us a huge amount of money because she took the experimenting and guess work out of the process.
Both my husband and I were also amazed at how quickly she made our new home into our dream home using furniture and decorations we already had, while also suggesting a few pieces that could be added. She gave us the confidence we needed to feel good in our new home and inspired us to have the exact look we envisioned.
Next time we need design advice of any kind we will not hesitate to call her, in fact I look forward to working with her again.
CH from Layalta Alberta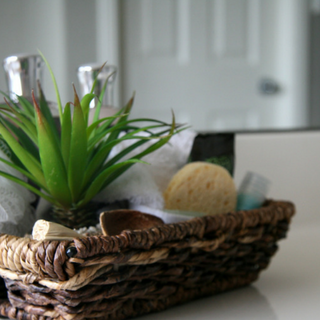 SOLD in 1 day!
Rachel was referred to us through our realtor, and with her help our house sold in one day. She has a great eye for making the space you have look it's best either by rearranging or using decorative pieces we already had, or making suggestions of what to add or take away to make the room look better. Rachel has a great sense of style, and I look forward to working with her again when we are in our new house. I would highly recommend getting Rachel's expertise whether you are redecorating or planning to stage your home.
T & M  – Calgary, AB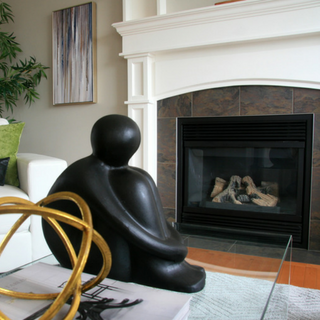 We called  Rachel  from Diversa Designs Home staging, who was highly recommended to us to stage our home and prepare it for sale. We really appreciated what Rachel did with our home of 30 years.
Before designing the home with her modern furniture, she gave us advice on what we needed to change. She sent us pictures of lights to pick up and suggestions for cabinet hardware.
Our house sold in less than a month, and we believe it was a credit to the great work Rachel did for us.  We would not hesitate to recommend her to anyone wanting to sell their home. It was a pleasure working with her.
Brian and Cindy [Edgemont, Calgary Alberta]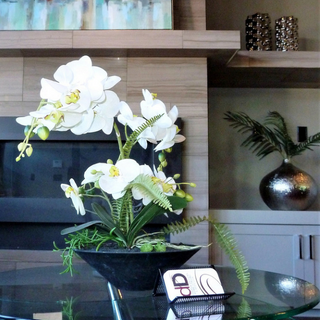 The staging sold their house…
"Rachel recently staged our townhouse in preparation for sale. She did an outstanding job using all her own furniture, accessories, prints etc. We sold the unit in five days and the new buyers commented that the staging was a factor in their decision to buy our unit. Rachel was very easy to work with and her follow-up and engagement in the sales process were most appreciated." Nick Platinum Electric & Building Services – Calgary, AB
Professional, Gracious and Creative…
Recently we were faced with the challenge of selling our home due to a professional transfer. There was some urgency to getting our home marketed and sold. Our Realtor, a very experienced and competent professional, suggested that we consider the services of Rachael to assess our home and offer suggestions related to the appearance. Rachel attended our home and did a very thorough critique. During this process I can only describe her as professional, gracious, and creative.
The written recommendations that we received from Rachel were followed to the letter and I have to say our home took on a different atmosphere. After 5 showings it was sold. I was amazed at the effectiveness of the service Rachel provided. I highly recommend that anyone wanting to effectively market their home use the services provided by Rachel.  K and M – Calgary, AB
The house looks fantastic! My book club friends loved it. I appreciate you taking the time to make sure that the lay out and every single detail was just perfect.
B. – Calgary, AB
We worked with Rachel to prepare our home for resale. She was very professional, knowledgeable and easy to work with.  She prepared a very detailed report of the things that we could do to prepare our home. It looked fantastic and sold in 1 day.  We were so happy with the service that Rachel provided that we have engaged her to work with us on our new home. B and J – Calgary, AB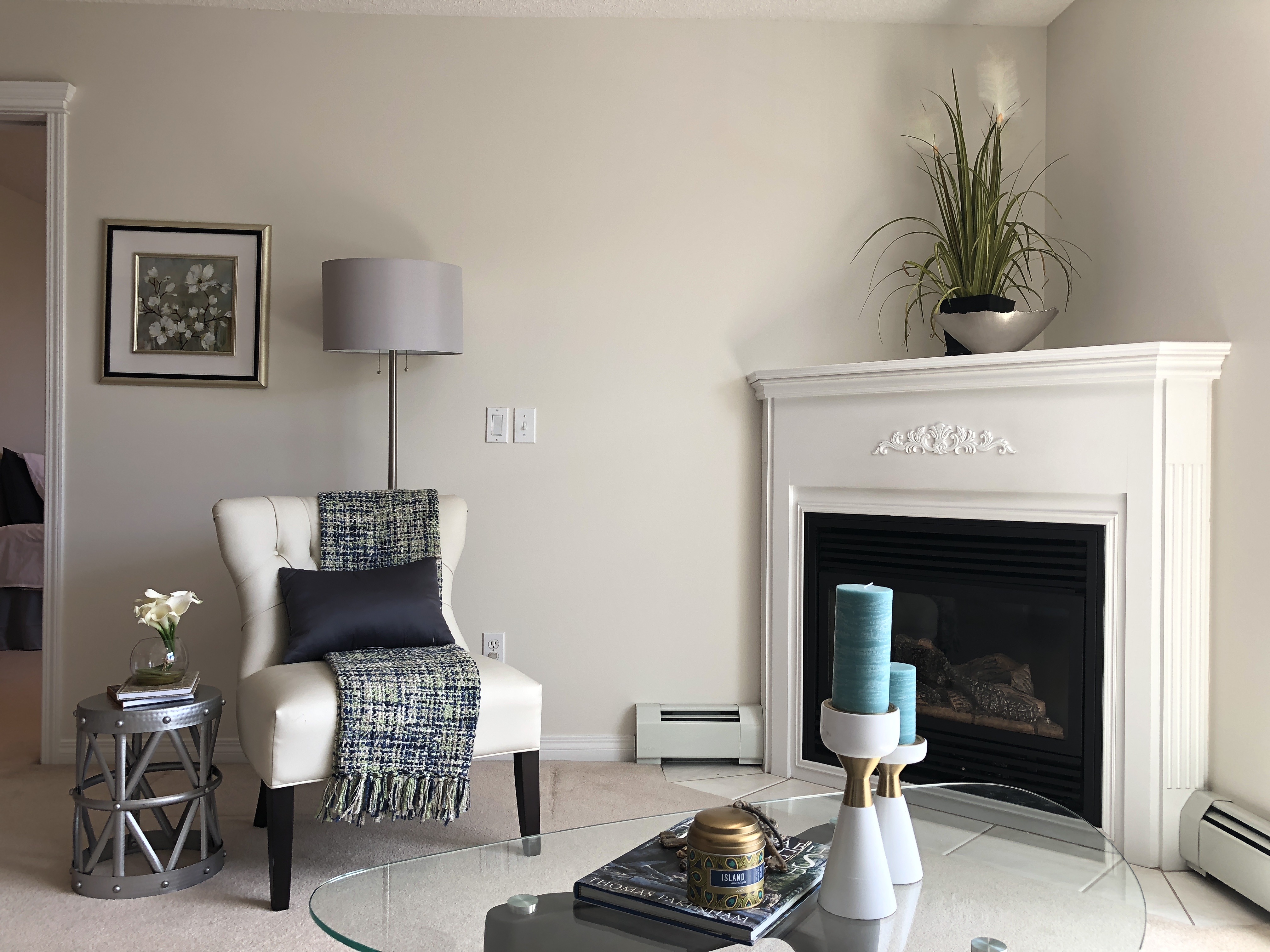 SOLD 4 Times Faster
This was our first experience utilizing the services of a stager and we were not sure what the result would be. Our realtor suggested Rachel Borrelli and from the moment she stepped into the condo we knew we had made a great decision. During our initial consultation Rachel gave us multiple tips on how to prepare the condo from paint, to lighting, to kitchen upgrade suggestions. Once the renovations were complete Rachel took care of everything regarding staging for sale. We live a province away from the condo so were really at the mercy of the service providers we chose during this process and Rachel topped the list. Not only did she get everything setup beautifully, and in a timely manner, but after the setup she would check in regularly to make sure everything was still looking great. Our realtor actually called one day to say that he ran into Rachel at the condo and she was dusting! The pride in her craft was very obvious and, knowing that we were not around to check in after a week of viewings, she took it upon herself to ensure that pride continued to stand out.
My favorite part, the return! We positioned the price on our condo over 10% higher than anything else currently in the complex. Our realtor was confident in the work we had done and how Rachel would present it. In the end we got a home that showed well in pictures and in person, generated lots of activity and ultimately sold four times faster than the average in the complex and at a price we were extremely happy with.
For anyone selling a home, I would definitely recommend staging it and the only call I would make is to Rachel. The process of selling a home has many moving parts and requires a lot of information that you don't typically have access to. Staging a property with Rachel does not just get you items put into your home. It adds a true real estate professional to your team that can guide you to a successful sale! Thanks Rachel!! Craig
…Just Perfect!
The house looks fantastic! My book club friends loved it. I appreciate you taking the time to make sure that the lay out and every single detail was just perfect.
B.- Calgary, AB
Inviting & Updated
I am thrilled with the new look Diversa Designs gave my living room just by rearranging the existing objects and furniture. It now has a much more inviting and updated look. You really have an eye for flow and design – thank you Rachel!
S.  – Calgary, AB
SOLD in 5 DAYS!
Our home was listed for several months. It sold within 5 days after Rachel worked her staging magic. Thanks Rachel!!!
AMG  – Calgary, AB
Oh Rachel was Fantastic
Oh Rachel was Fantastic. I really liked how she just got in there and worked her magic, also her assistant; wonderful people. Very pleased; great team thanks that means a lot Client of Team Leesman C.A.R.E.S.  –  Calgary, AB
TLCagents.ca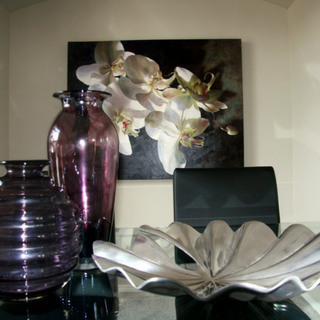 Would gladly recommend her….Rachel at Diversa Designs was fantastic to work with and certainly a key component to getting my condo sold in a very slow market. I showed her the place and she took care of everything else. The place looked amazing after she was done with it and to top it all off she worked with me to incorporate some of my own furniture to keep costs down. Would gladly recommend her to anyone in need of staging or design services. Treena -Calgary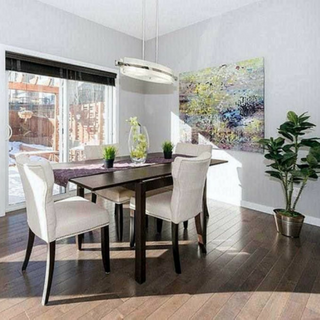 I believe Rachel's influence helped
With my husband's recent acceptance of a job in Vancouver, we needed a quick sale of our home to facilitate our relocation. Rachel was able to rearrange her schedule to provide us with a few lounge chairs and coffee table. Rachel staged the seating area in a matter of minutes and changed the lighting to make it more comfortable. I believe Rachel's influence helped make my den one of the selling features of my home. Susanne – Calgary, AB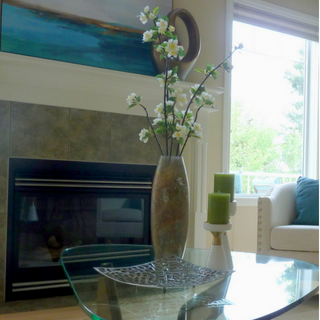 Sold FAST and Over ASKING PRICE
We were introduced to Rachel by our realtor. We instantly felt comfortable with Rachel and were very pleased with the look she gave our home. After the staging we did not recognize our home and loved the outcome. The house had an updated and inviting appeal. Our house was listed on a Saturday morning and had 4 offers that evening.  It sold very quickly for more than the asking price. Well worth the investment. Thanks Rachel. Diane  – Calgary, AB
Recommendations helped sell…
There must be energy vibrations that link people's thoughts because you have been on my mind for a while now…in a good way. I must admit that I did not manage to address all the details on your list of recommended changes to the interior of the house but the work I did do was inspired and guided to a large extent by your knowledge of staging and sense for space and design. Obviously, the changes made did help to bring about the sale of 206 and thus you are right up there on the list of those that I would like to thank. Mike, in selecting you as a stager for his clients,is definitely making a wise choice! Now I am enjoying the task of looking for an agreeable and reasonable mover of my possessions and think that I have found a likely candidate. Wishing you a continuously growing list of satisfied clients ….Wilf  – Calgary, AB
Sold within a week…AGAIN!
We used Rachel's staging expertise for the second time and once again the house sold within a week . She is timely, professional and paid attention to every detail. Thank you for turning our empty house into a beautiful show home! AMG  – Calgary, AB
… trustworthy,  professional and knowledgeable
Recently I moved to Calgary.  Because my job takes me out of town for long periods of time, I required an interior designer to help me purchase furniture and accessories for my new home.  I was referred to Diversa Designs by my real estate agent. I found Rachel Borrelli and her staff to be very trustworthy,  professional and knowledgeable.  After a couple of days looking at furniture and accessories, Rachel and I came up with a theme that has made my Condo feel like home in a short period of time.  While I was out of town, Rachel and her staff took care of ordering the furniture and accessories we decided on and was there when the furniture arrived to make sure it was not damaged, properly put together and placed in the room it was purchased for.  Rachel was even there on moving day when the movers arrived to assist with the placement of items that I had brought with me.
If you are in need of an interior designer for big projects or small, I would highly recommend Diversa Designs.  You won't be disappointed Randy -Calgary