For threemonths the Glenbow Museum had an amazing exposition: The first 10 years of the Dior Fashion House. The whole time I walked through the exposition I thought about how similar fashion and décor was. Today, many luxury designers create in both arenas.
I took many pictures and in this post I am comparing some of the pieces I photographed with decor and home staging.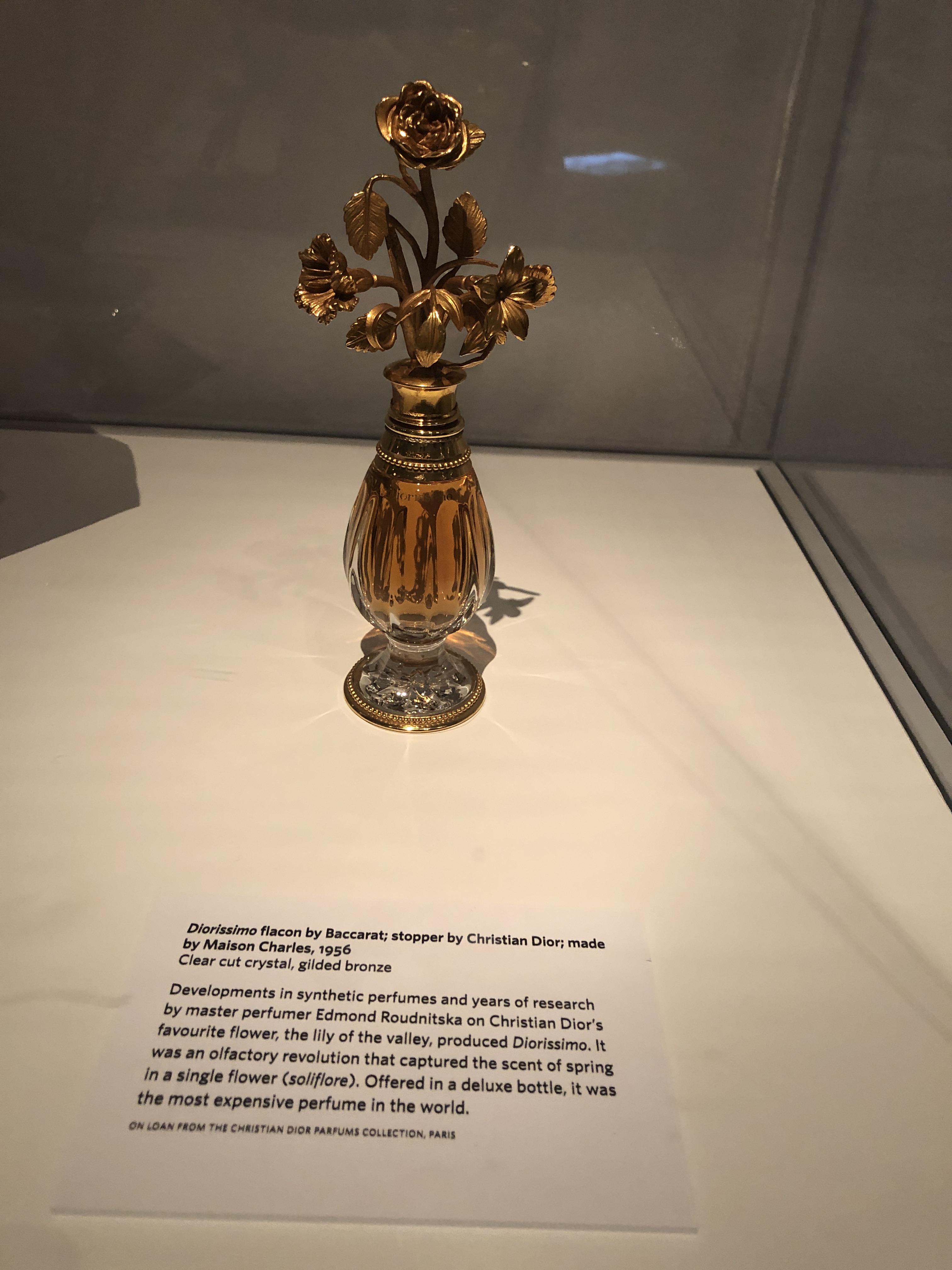 Firstly, perfume. The wearing of perfume to smell appealingis no different than wanting a home to smell fresh. Perfumes were invented some 4,000 years ago and today the mixing of essential oils in our homes is more popular than ever. The packaging of perfume is just as important as the scent. Same with your home, especially when you are selling it. How you package it [stage it] matters.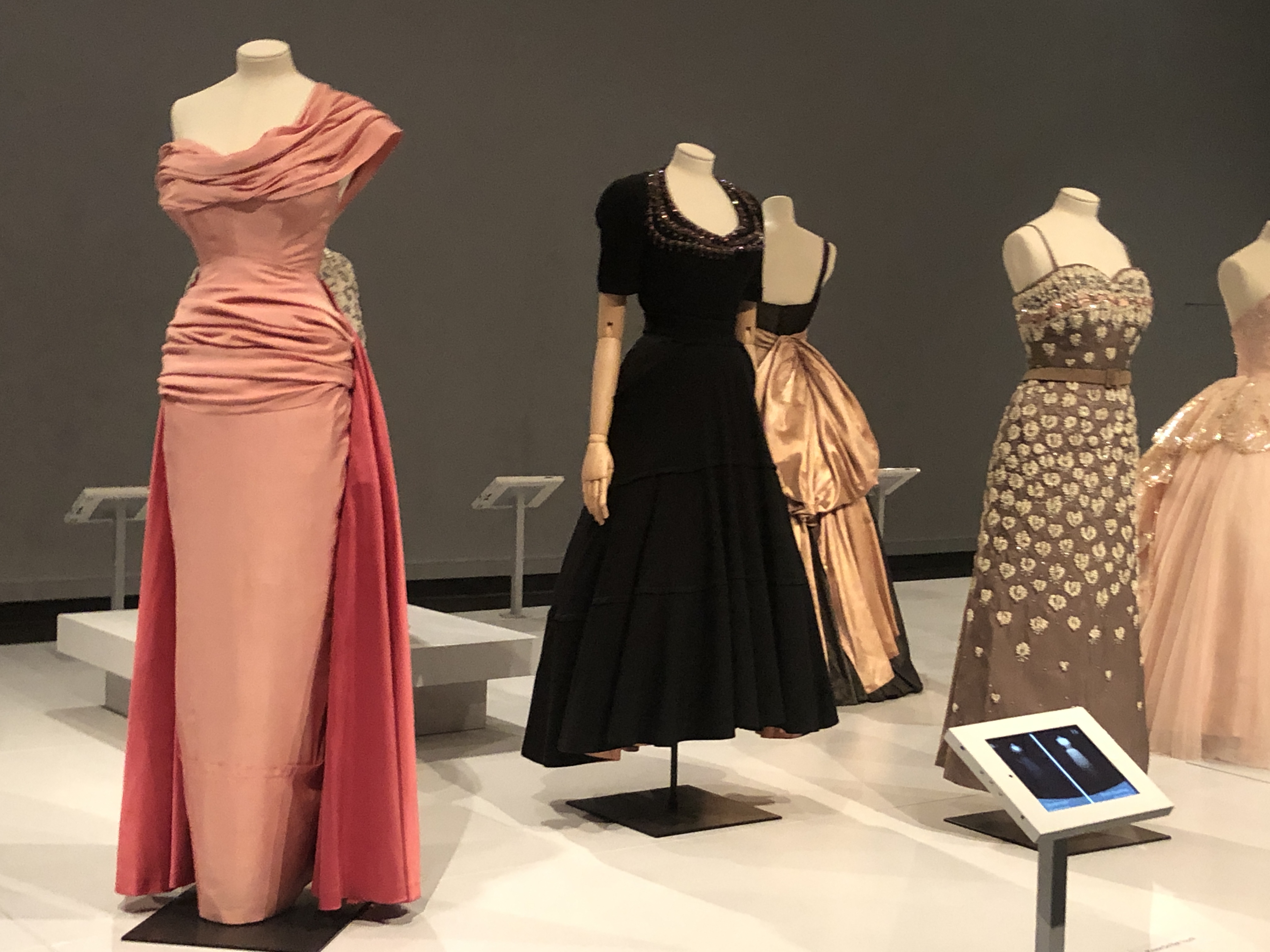 Colour matters! Christian Dior created amazing colour combinations and colour trends have always made their way into homes. Sometimes the dress is perfect, however the colours are not or vice-versa.
As a homeowner, you may love the colour pink, yet it needs to be the shades of pink that complement the other colours in the room [or on the dress] to work perfectly.  You know it's ideal when the dress or the room is seen as one and not as sections. Making these right colour choices is where design consultations or colour consultations can help you.
Through the exposition I couldn't stop thinking how the dresses compare to the rooms in a house.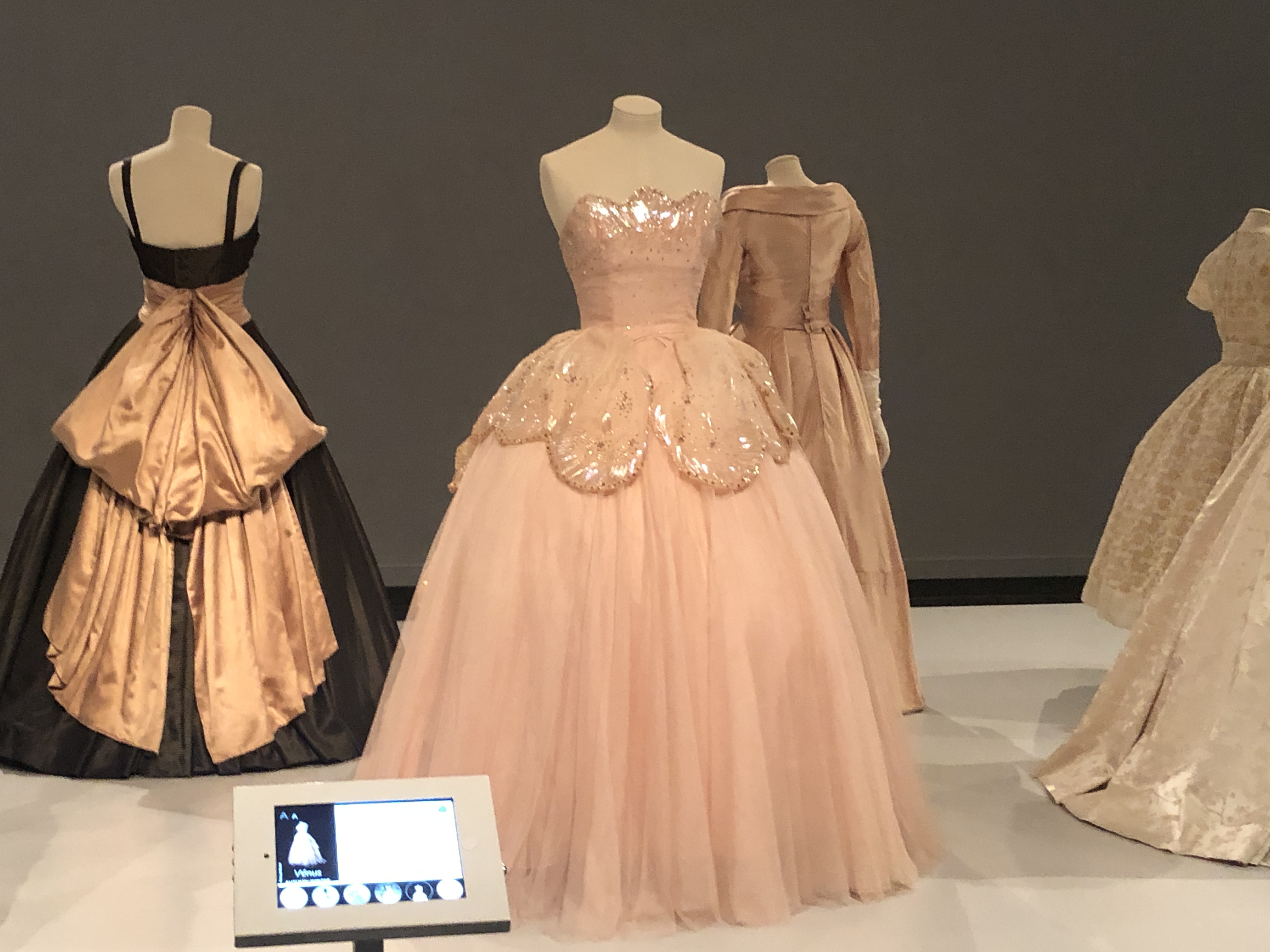 Dining rooms. These rooms were normally used for special occasions and celebrations, therefore deserving of a little glitter or fancier details. And wow, the details on these dresses are exquisite!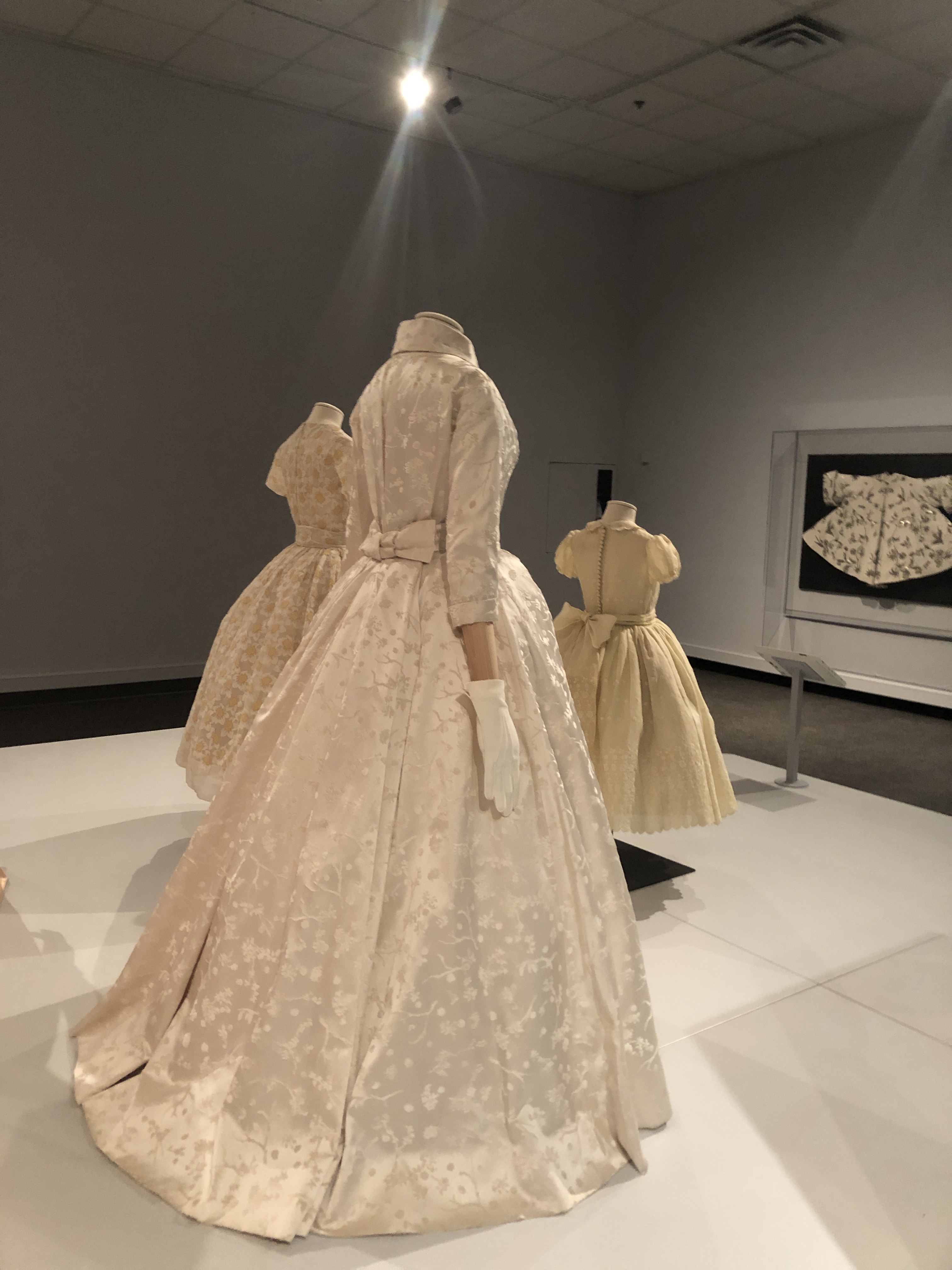 Living Room. This dress reminded me of a formal living room in that it is spectacular at first glance as those rooms should be. They are normally just off the front entrance and if done right give that first impression that is not easily changed. I think Christian Dior understood first impressions very well!
Then, I found this red dress. There are certain dresses that can make any body type look good. Yet, a personalized dress is key to a flattering fit. Similar to a room where you must highlight the best features and divert attention from the less flattering areas. Staging is all about rightsizing to make sure every element adds balance to a room.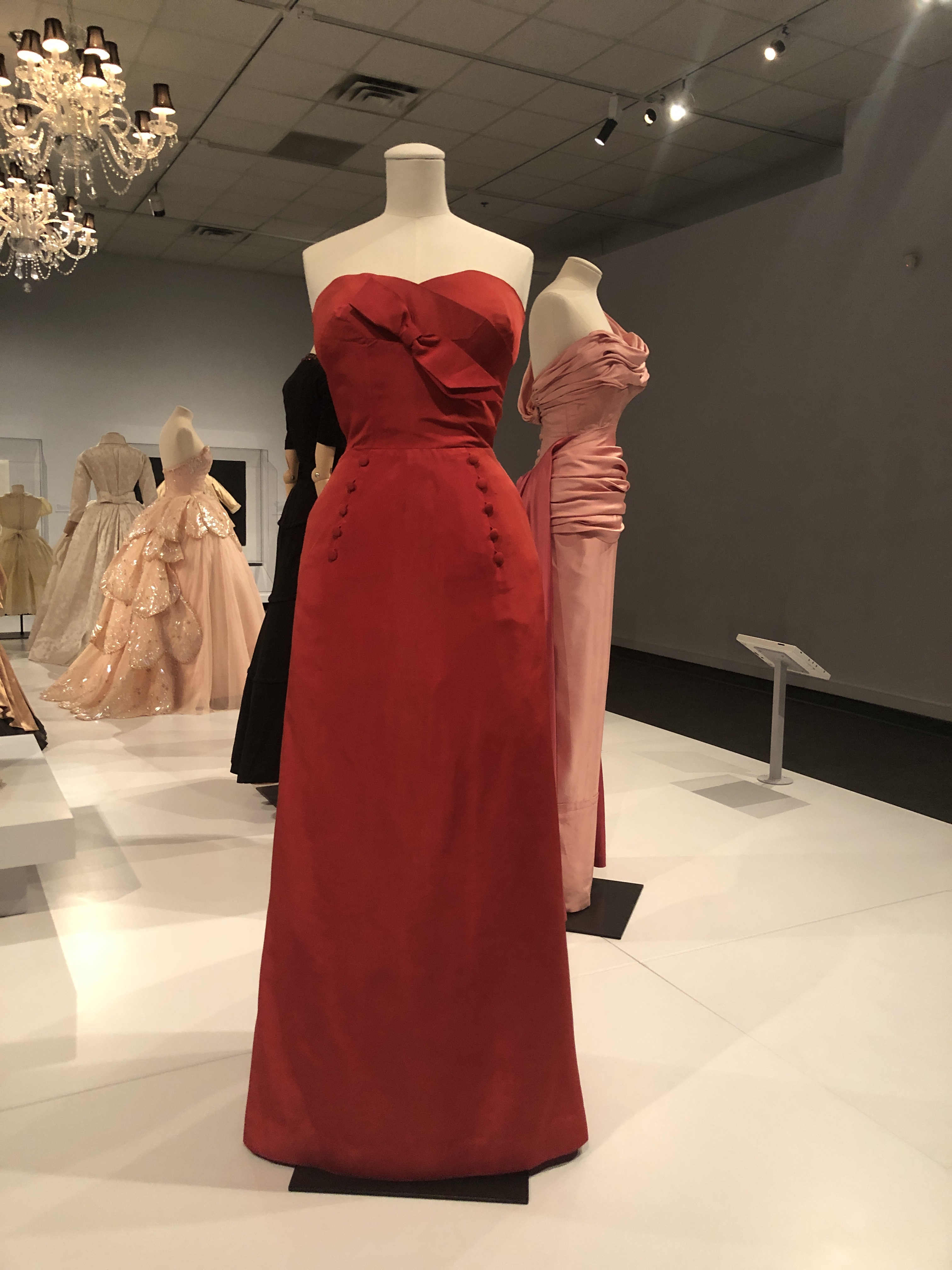 When staging a home everything is about details, details, details! This is what makes the dress or the room. This dress reminded me of walking into a home and seeing the most spectacular chandelier. An amazing light fixture can be the star of a room like this hand-embroidered design in this lavish material. With a different colour or pattern the same dress can be transformed. Chandeliers come in all styles: modern, rustic, transitional, with or without crystals etc. and can change the whole feel of the space. The right light fixtures are crucial for a successful occupied staging.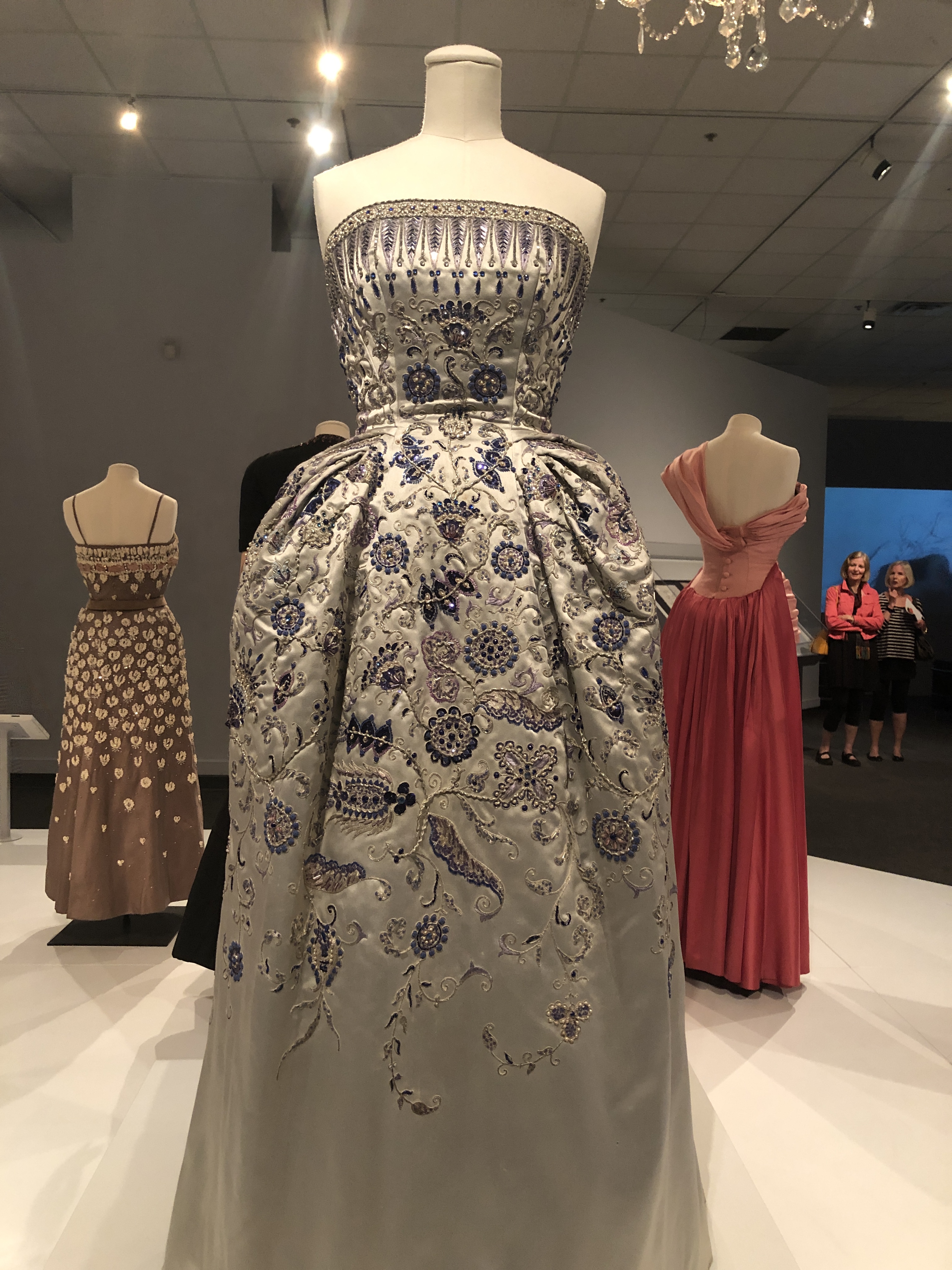 Let's talk about accessories; your accessories make a statement in a room. They can make a room go from neutral to bold or from bland to WOW! My favourite part of dressing up a room when staging occupied homes is working with clients to make their rooms look unique, fun loving, timeless, sophisticated or whatever feeling and expression they wish to present.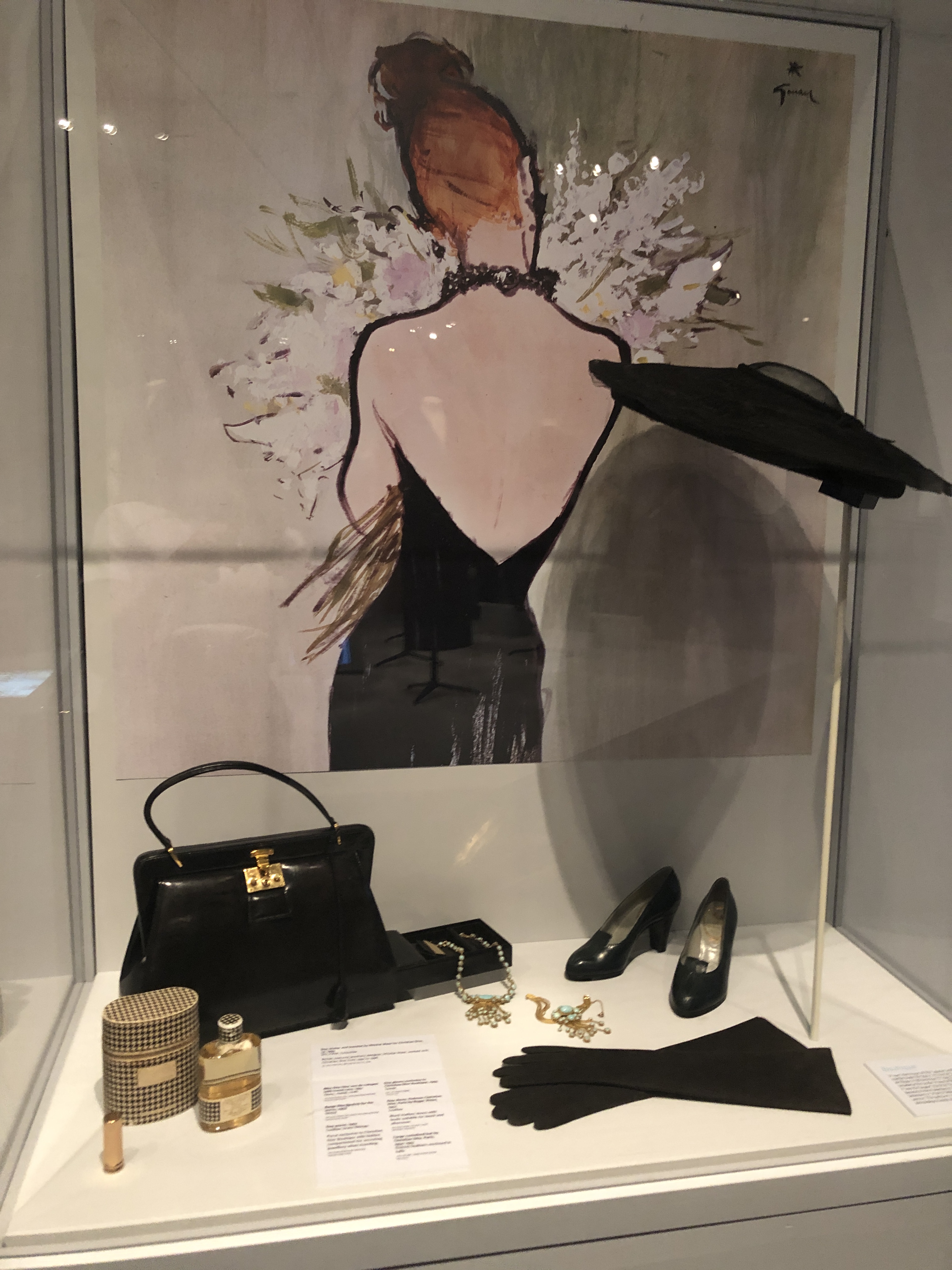 And last but not least, shoes. As beautiful as they can be, they must be comfortable. As beautiful as your rooms are, they must be comfortable and functional. From the mudroom in the back to the entrance in the front and every room in between. Again, making rooms as beautiful as they are functional is where staging consultations can help you.