Become a Residential Transition Specialist…
Learn the skills to be a residential transition specialist. Downsizing and rightsizing will be covered thoroughly in this course, teaching you how to assist your clients as they transition into the next phase of life. Learn how to guide your client through a smooth transition from the first box to the finishing touches. Seniors will soon outnumber the younger population increasing the need for Residential Transition Specialists!
From the planning stages, project managing and overseeing to being part of a multi-disciplinary team committed to ensuring a smooth transition, stagers are uniquely positioned to expand into this growing field.
Further expanding our knowledge and skills in this area provides the perfect opportunity to increase profits by offering Downsizing and Rightsizing services. While most stagers already have expertise in preparing homes for sale, many have also managed client moves, assisting homeowners with staging to live once the client has settled into their new home. Join Christine Rae and Residential Transition expert and instructor Rachel Borrelli for this 6 hr program. They will assist participants in understanding the unique challenges faced when working with this clientele. They will also go over choosing and working with a team of varied experts required to make a move as stress-free as possible.
Instructor Credentials:
Twice received Top 100 Most Influential in Real Estate, thus far Nominated for 2022
Named Top 10 Stager in Canada
Graduate of the Visual Design Program at the University of Calgary, specializing in Interior Design
Certified Canadian Staging Professional
Founding Member of the Real Estate Staging Association (Greater Calgary Chapter) and current president
Certified Residential Transition Specialist
Living in Place Certification
True Colour Expert Certification from Killam Colour Academy

Class Dates
The next course is taking place in October 2022.
SESSION 1: WEDNESDAY October 12, 2022
SESSION 2: WEDNESDAY October 19, 2022
SESSION 3: WEDNESDAY October 26, 2022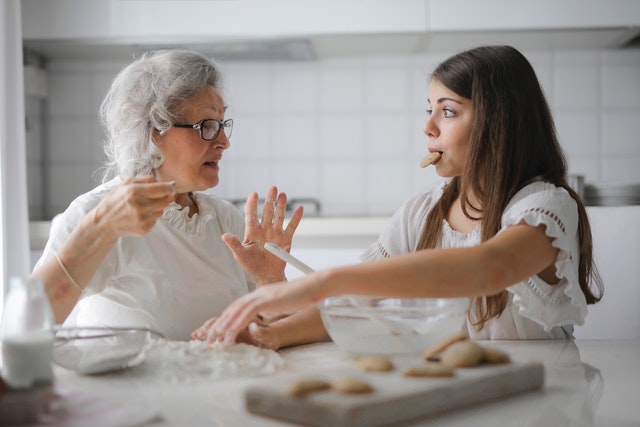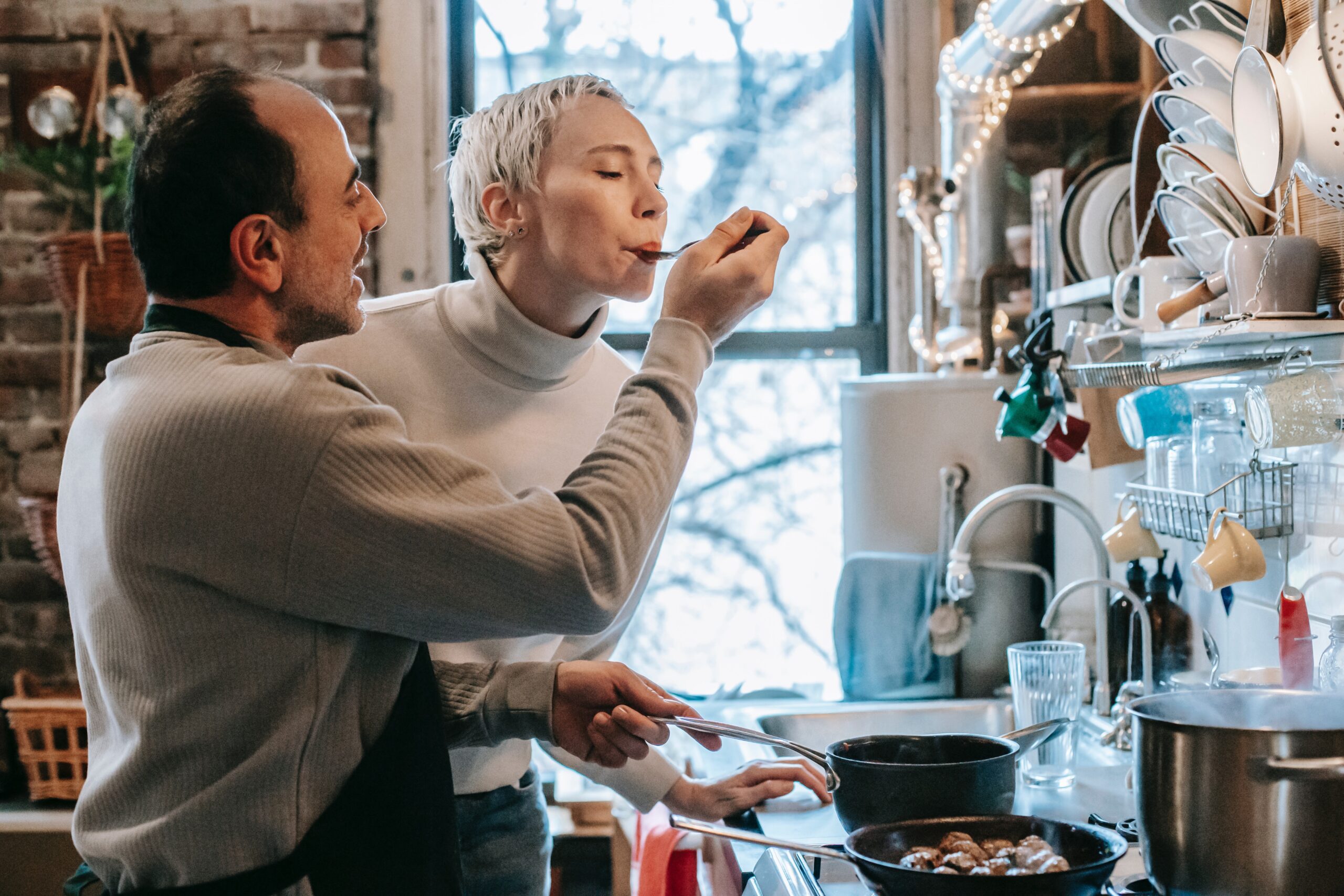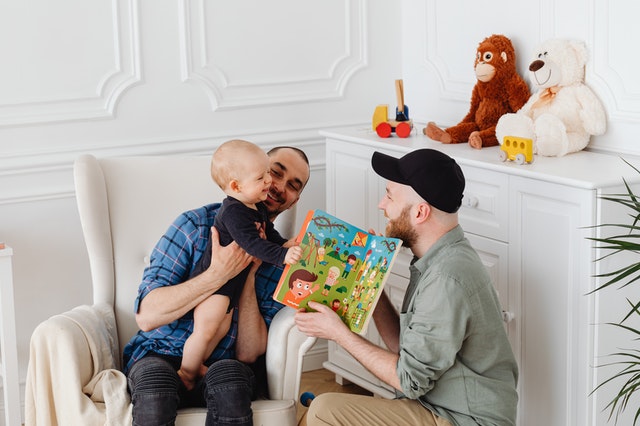 I highly recommended the "Residential Transition Specialist" course with Rachel Borrelli & Christine Rae. The content is informative, well constructed and valuable. I was able to secure a client after the second week!  The Lifestyle Assessment positioned me as an Experienced Professional. The Process I learned in class was easy to follow and implement. Well worth the time and investment.
The Residential Transition Specialist training exceeded my expectations. You know the saying "You don't know what you don't know", well, wow, I had no idea how much I didn't know about helping the senior population. Rachel was thorough and shared her immense experience with ease, always leaving enough time for questions and class participation. Her passion for making sure we had the education, materials and understanding we needed to start helping clients right away was evident. I now feel so much more equipped and confident in my ability to help seniors age in place/rightsize in a way that feels truly meaningful. Thank you Christine and Rachel!
Rachel, thank you so much for such a great learning experience! I really enjoyed taking the 'Residential Transition Specialist' class from CSP!  You do a great job of creating materials that are easy to use and you deliver the class in a very thoughtful way!  The assignments helped me create practical materials that I can use in my own business.  This class pushed me out of my comfort zone, which made me grow as a professional organizer.  Thanks again!
Thank you Rachel and CSP for such a fantastic course! I learned about your course first from your video interview with Christine and was impressed…the course was exactly what I hoped for and more! Rachel was such a wonderful instructor, giving us the right amount of material each week to learn and digest the many aspects of residential transition. The course was extremely well laid out and the bonuses were excellent help to get us on our way. I have already used it in my own family and business and want to thank Rachel for helping make that reality possible. What a great course and such a need for more people in this industry. Highly recommend Rachel and her training.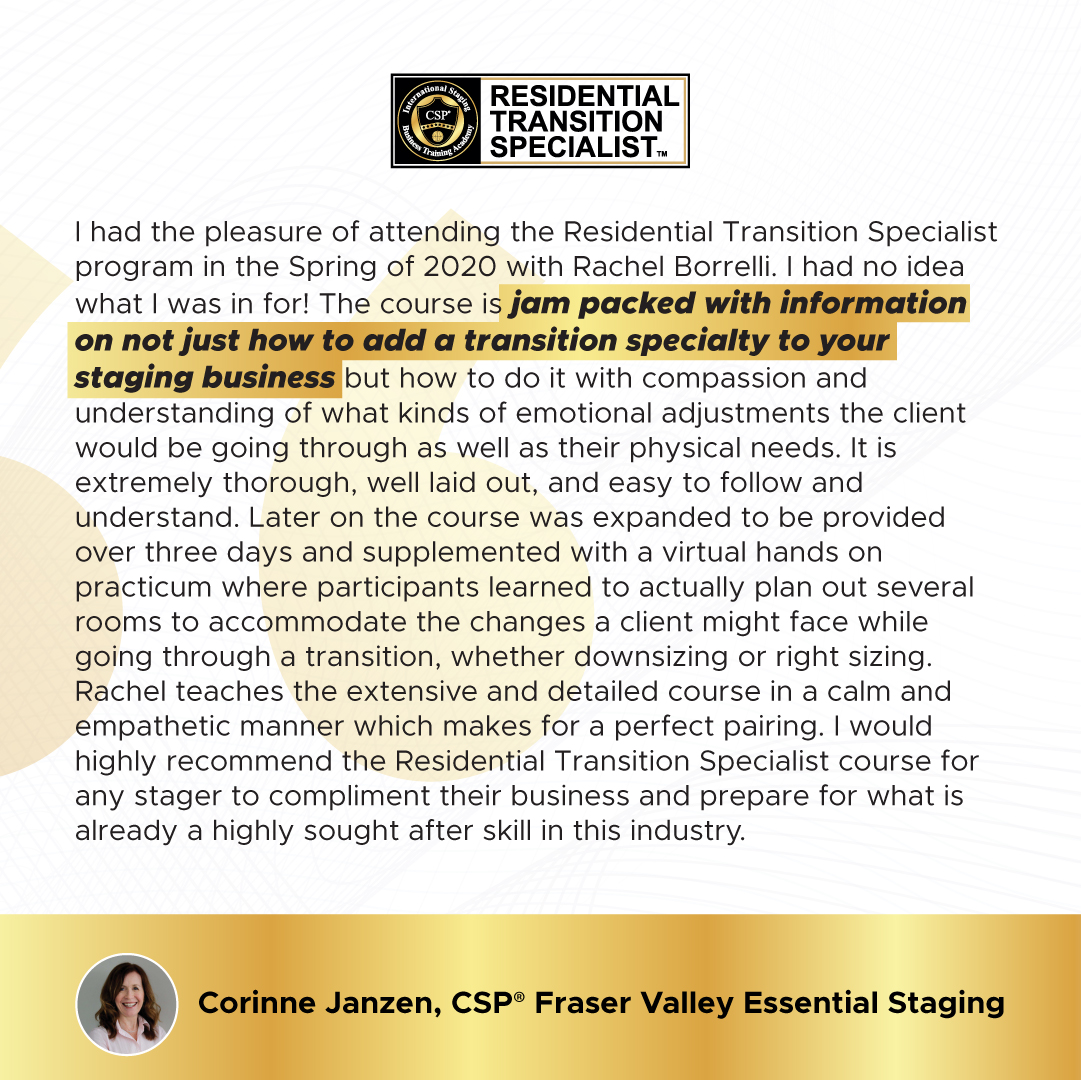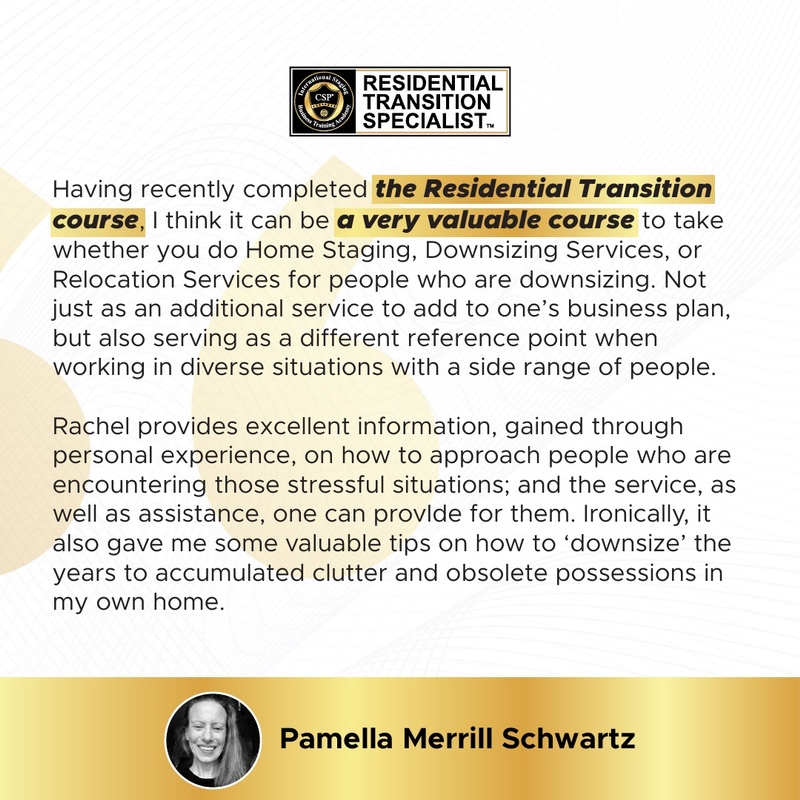 Our reviews speak for themselves, but is there something that we missed?