I recently wrote a piece for Canadian Home Trends online blog, about working with Marsala – the 2015 Pantone Colour of the Year.
Showing examples of what this featured colour of the year is, what it looks like in woods and metals and how you can incorporate it into your home.
I invite you to pop over to Canadian Home Trends Magazine and check more about Marsala.
Here is the whole post:
Is Marsala a Color you would use?
Every year, when Pantone comes out with their colour of the year, designers start tweeting, blogging and sharing on LinkedIn, Facebook, Instagram and other social media sites. We love to offer our opinions; do we like it, not like it, will we suggest it to clients, what colours or metals go well with it, etc.  When staging homes, we always need to stay on trend so colour of the year, like it or not, matters. How will it mix in with our staging inventory or the items and colors already in your home? Interestingly, it goes with neutrals and jewel tones alike.
Exactly what color is Marsala?
There are many different shades but if you like wine, think Shiraz!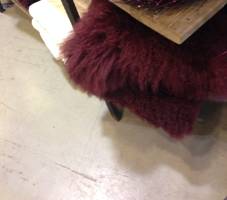 Prefer something softer or in a metal?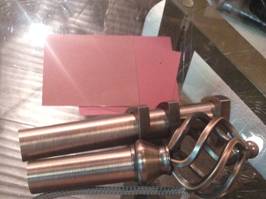 Here are 5 ways to use Marsala in your home!
1. Art is always my favourite way to add shots of colour into a room or tie it all together.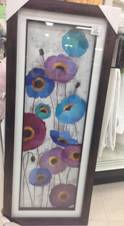 2. Pillows are a great and inexpensive way to throw in new colours.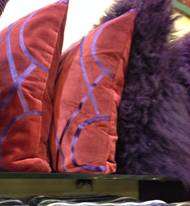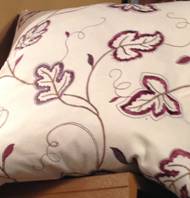 3. Paint or wallpaper a feature wall! Today's new textured wall papers are gorgeous!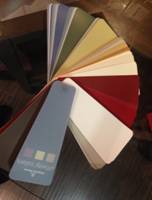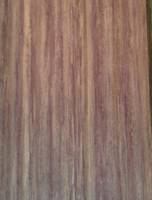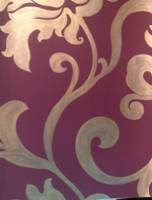 4. Use accent furniture or window treatments with Marsala full on or just in small doses.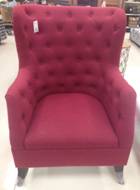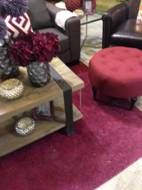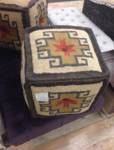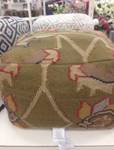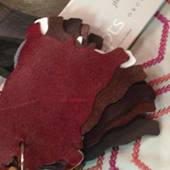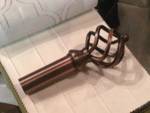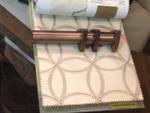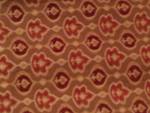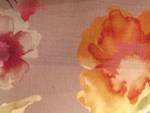 5. Marsala pops! Just add flowers, frames, throws and lamps. [Mixed with red or purple jewel tones].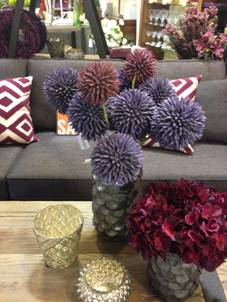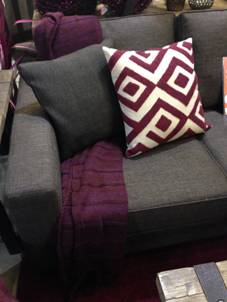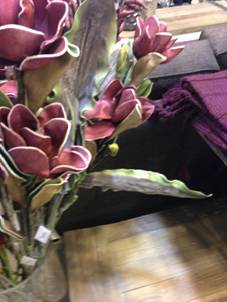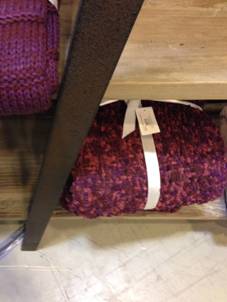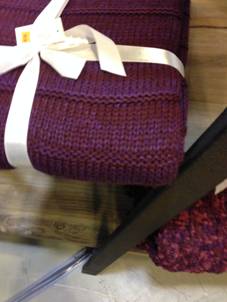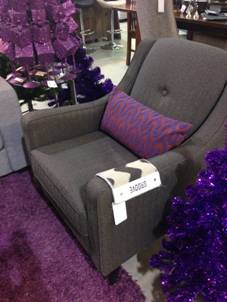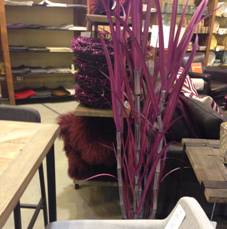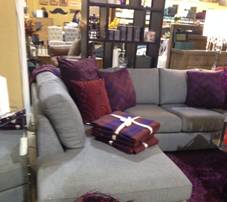 If you can't decide if you like this colour, start small with just a candle in the room.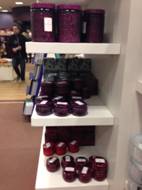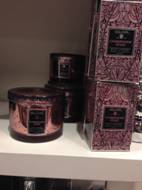 Marsala is not just for home decor. You'll see Pantone's 2015 Colour of the Year woven into the fabrics you wear and dabbed on the cheeks of this year's top models.
NOTE: All items showcased in the blog were highly accessible to the average homeowner, as they were from Homesense, Chapters, Urban Barn and Sheila's Window Toppers.